Successful barbecue relies largely on controlling two variables: heat and smoke. Choosing a fuel that can burn for hours at a low, steady temperature, as well as the right wood to impart that signature smoky flavor, is essential. We carry what you need to develop your signature combination.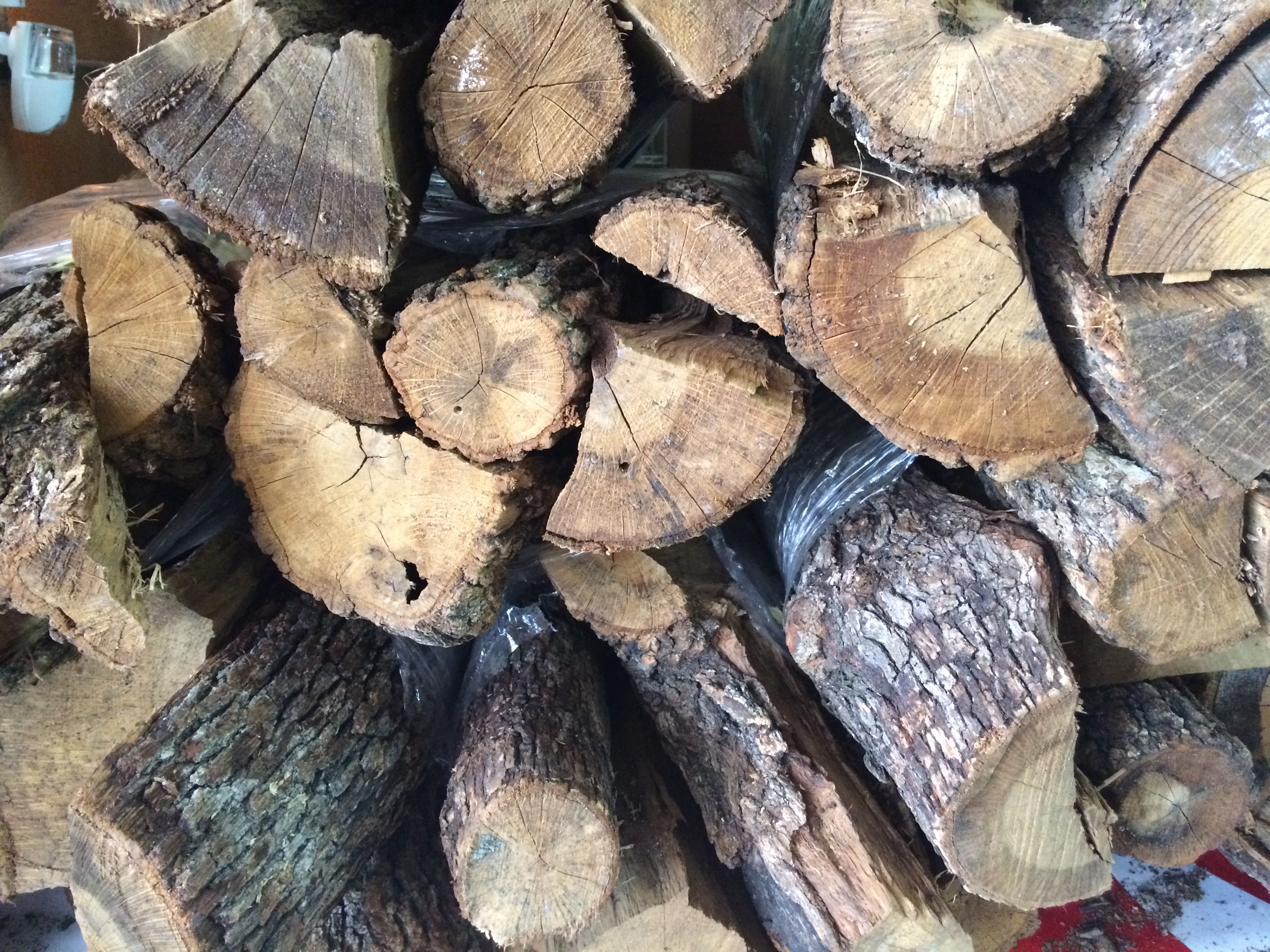 wood types and characteristics
Alder - A sweet, musky smoke that is the traditional wood of the Northwest. Good with fish, pork, poultry, and light-meat game birds.
Apple - Slightly sweet but a denser, fruity smoke flavor. Strongest flavor of all fruitwoods. Good with beef, poultry, and pork (particularly ham).
Cherry - Slightly sweet fruity smoke that's great with poultry (turns skin dark brown). This smoke is mild and gives a rosy tint to light colored meats.
Hickory - Sweet to strong, heavy bacon flavor. Good for all smoking, especially pork and ribs. To prevent a bitter taste, soak chips for 1-2 hours.
Maple - Mildly smokey and somewhat sweet. Enhances the flavor of poultry and game birds. Smoke a pork roast with them for a sensational taste experience. Also great for a smoked turkey!
Mesquite - Strong, earthy flavor. Sweeter and more delicate than hickory, it's a perfect compliment to richly flavored meats such as steak, duck, or lamb.
Oak - Most versatile of the hardwoods blending well with most meats. A mild smoke with no aftertaste. Oak gives food a beautiful smoked color. Espescially good with beef brisket.
Peach - Slightly sweet, woodsy flavor. Milder and sweeter than hickory. Great on most white or pink meats, including chicken, turkey, pork and fish.
Pecan - Sweet and milk with a flavor similar to hickory but not as strong. Pairs well with most meats and poultry. Pecan is the best for that golden-brown turkey.
Persimmon - Medium smoke. Great for Boston butt and ribs. Excellent with beef, pork and poultry.
Sassafras - A mild, musky, sweet smoke with a root beer aftertaste. Especially good on beef, pork and poultry.